Jaipur Night Tour with a local guide
In this Jaipur night tour, we will provide you with a local guide of Jaipur with whom you will tour Jaipur's iconic tourist sites, eat local Jaipur delicacies, and take a heritage walk in the streets of Jaipur.
Tour Fare
Call +91 9928399846 to have more details about this tour.
Tour Inclusions
AC Cab, driver, a local Jaipur guide.
Night view of tourist landmarks like Jal Mahal, Amer Fort, Hawa Mahal, Albert Hall, Jawahar Circle, Birla Temple etc.
Taste local Jaipur delicacies.
Note:
Tour timings are 6 to 11 pm including hotel pick up and drop.
The tour guide that we provide has a Rajasthan government tour guide licence (Green Card).
The foods that will taste will be vegetarian food.
Interested in booking this tour? Then call us at our below contact info, and check out our other Jaipur Night Tours.
Phone: +91 9928399846
Email: Fill the form given below.
Whatsapp: Click Here
Tourist landmarks to see in this tour
Jaipur City with a local guide
You may visit Jaipur's various tourist sites, but the knowledge that a local guide gives you is something that will interest you even more. He will give you information throughout this tour, and his local knowledge will make the tour unforgettable. You will get to know details you previously didn't have the knowledge of, and the most trivial details that you didn't knew will show you the landmark in a new light. Plus, you will get to know of local street foods and the best places to eat them, and also take heritage walks on the streets of Jaipur at night.
1. Albert Hall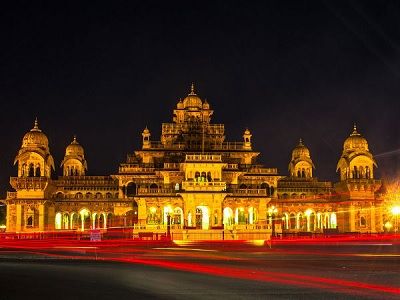 Albert Hall in Jaipur is famous for its museum, but the building itself is more mesmerizing. And when night comes, you will wonder at the beautiful lighting of Albert Hall.
2. Hawa Mahal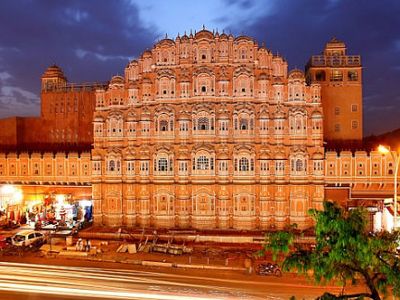 Be prepared to look at Hawa Mahal in the illuminati0n of the night lighting. The lights will make you wonder at the remarkble architecture of Hawa Mahal even more.
3. Amer Fort
You must have toured Amer Fort during the day, but when the floodlights lit up the outer structure of the fort, it looks like a heavenly fort that's truly a breathtaking site of Jaipur.
4. Jal Mahal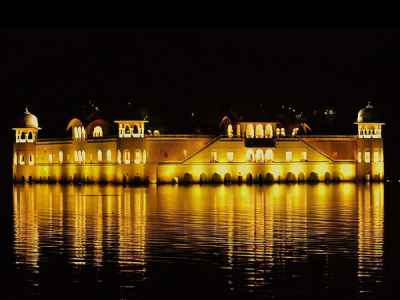 When Jal Mahal is all lighted up with powerful lights, it truly looks like a palace floating on the dark waters of Man Sagar Lake. You can only view this beautiful Jal Mahal, but it's worth it.
5. Jawahar Circle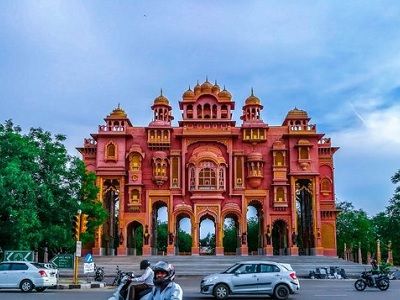 Jawahar Circle cannot be missed in this night tour, and when you see the dancing water fountains, you know why we have chosen this in our night tour.
6. Birla Temple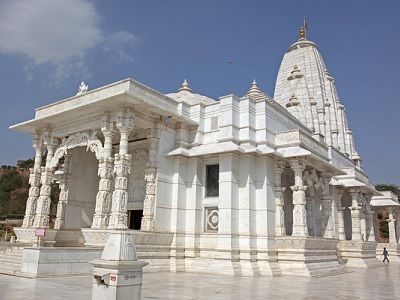 When the lights turn on in the streets of Jaipur, one monument must be visited just to see its charm in the night. The white marble structure of Birla Temple is a sight not to be missed at all in this night tour.