Jaipur Night Tour with Open Jeep Safari
In this night tour of Jaipur, you will go in an Open Jeep Safari to visit major attractions of Jaipur.
If you want to see the top attractions of Jaipur illuminated in the evening lights, there is no better tour than going in our Open Jeep Safari on the streets of Jaipur. You will see major Jaipur monuments lit up in this tour and details are given below.
Tour Fare
Call 9928399846 to know more about the fare for this tour.
Tour Details:
Pick up at 5 pm from your hotel.
Then go on a tour of Hawa Mahal, Albert Hall, Jawahar Circle, Birla Temple, Jal Mahal and other tourist sites.
Drop back to your hotel at 11 pm.
Note:
In this tour, you can also book our jeeps to tour Chokhi Dhani or Amber Fort Sound & Light Show.
You can book our jeeps on private basis, not on seat sharing basis.
Jeeps for Jaipur Night Tour with Open Jeep Safari can be booked on +91 9928399846, or you can send your queries via contact form too.
Sites you will visit on this tour are
1. Hawa Mahal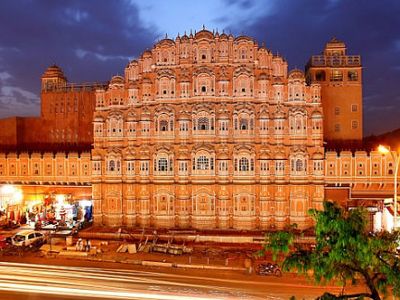 In the evening, Hawa Mahal looks so beautiful in the floodlights. The amazing architecture of this iconic Jaipur landmark is a sight to be seen, and its spellbinding appeal will charm you the most in this tour.
2. Birla Temple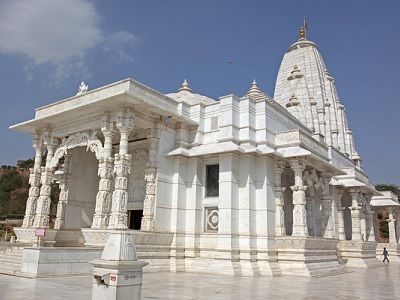 Birla Temple is one of the tourist landmark in Jaipur that's made of white marble. It's a structure that looks even more dazzling in the glow of Jaipur lighting. You can wonder at the temple from outside, or go in to have a close look at the structure.
3. Jal Mahal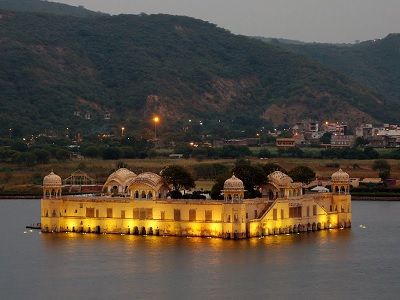 In the evening, Jal Mahal is all illuminated and the glow of the lights makex it even more charming. The surrounding lake waters are dark at this time of the evening, and in the middle is the mesmerizing Jal Mahal.
4. Albert Hall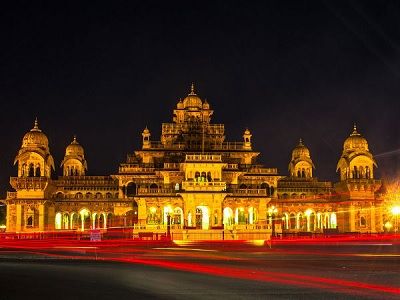 Like all Jaipur monuments, Albert Hall too is lighted in the evening, and the floodlights makes it look so astonishingly beautiful. Its elegant architecture is one of the most beautiful sights of Jaipur, which you will also see in this Open Jeep Safari in Jaipur.
5. Jawahar Circle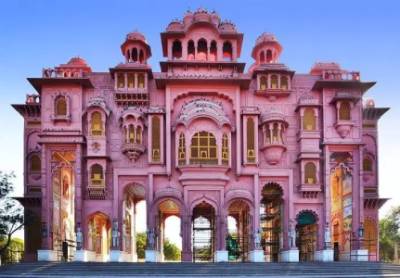 The largest circular park of Asia, Jawahar Circle is in Jaipur, and if you come here in the evenings, you will be able to see the colorful musical fountains in the park. It's a sight not to be missed at all in this Pink City, and we've included for you.