Jaipur Night Tour with Samode Palace
This tour will take you to see 2Samode Palace, and our trip details are:
Tour Fare
Sedan car fare: Rs.2250
Innova car fare: Rs.2750
Tempo Traveller fare: Rs.4000
Note: Samode Palace night tour fares given above are per car fare, and not per person fare.
Tour Details
Hotel pickup time is 6 pm and return time around 11.00-11.30 pm.
Arrive in Samode Palace by 7 pm.
First, you will go on a tour of Samode Palace.
Then enjoy royal dinner at restaurants in Samode Palace.
Note:
Instead of a 5 hour tour, guests can extend this to an 8 hour tour. and then the timings will be from 3 pm to 11 pm.
Our fare is only for our taxi service. Guests will have to pay for the entry ticket to Samode Palace and restaurant bill.
You can contact us at 9928399846, or send your tour related queries with the contact form given on this page.
You will get the idea of how beautiful Samode Palace is, when you see the image gallery below.
1. Samode Palace
When you tour Samode Palace, you will see the grandeur of a Rajasthani palace. Originally, Samode Palace was a fort, but it is now converted into a luxury heritage hotel, and inside its fortified walls, there are rooms and suites with opulent decor, marble flooring, royal furnishings and artistic paintings. It's more than 475 years old, and a striking example of Indian and Mughal architecture. A night tour at this palace will be a visual treat for guests.
Samode Palace Image Gallery
Palace Images
Samode Palace is 45 km from Jaipur, and it takes 1 hour to reach there by cab.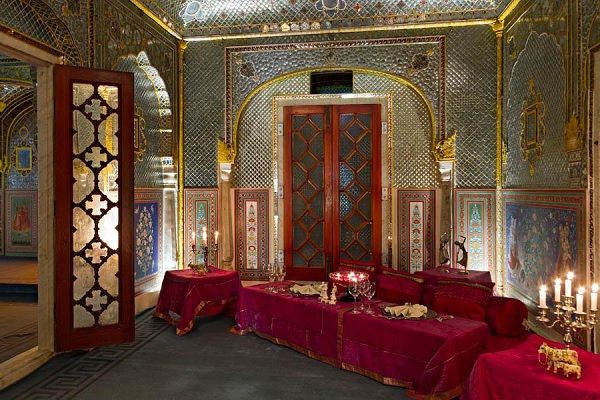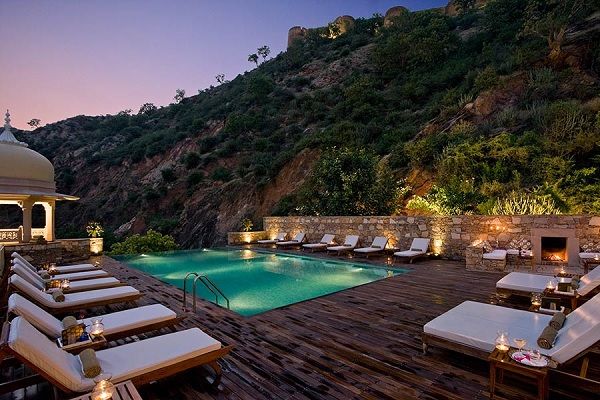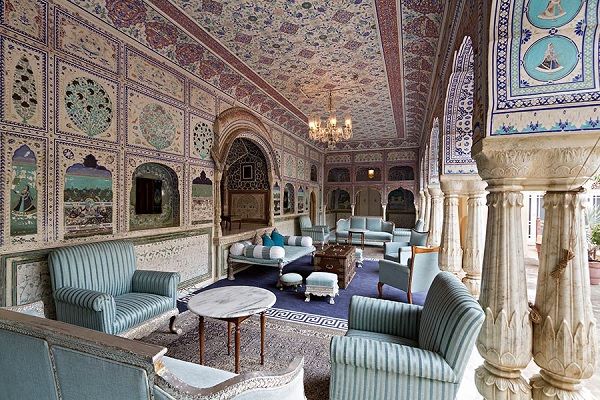 Restaurant Images
2 restaurants in Samode Palace will serve you authentic Indian and World cuisines.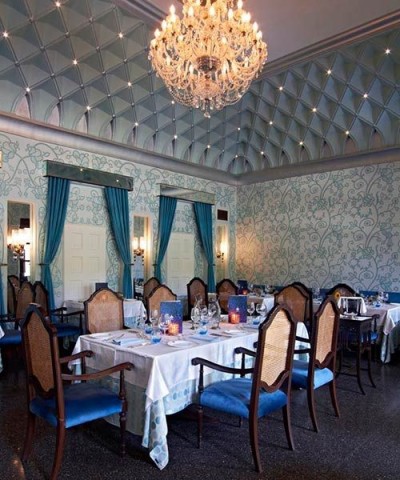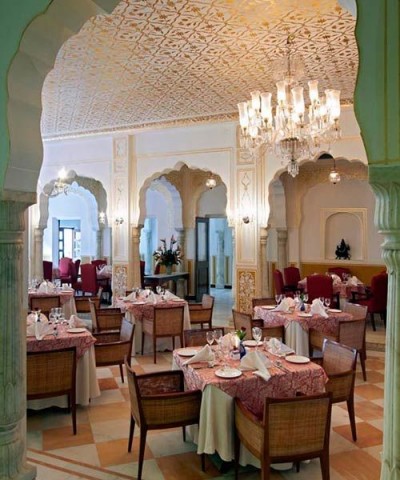 You can book a table in advance on 01423 240 014 or visit this link.